Mobile App
The world is mobile and so are you.
Have your digital plan on a page and stay connected to ongoing learning, development and execution support. The du.today mobile app, is not only a course companion, but a powerful tool designed to help you review, refine and apply learning. Anywhere. Anytime.
Your digital action plan can be effortlessly captured using the du.today mobile app and is designed to work seamlessly with our Choice Cards© and course canvases. Assess your options, select your tactics, prioritise and then choose from over 150 curated initiatives selected to accelerate your progress.
With the du.today app your personalised digital action plan and strategy will always be at hand, so you'll be able to easily share your vision with your team and the partners who will help you achieve it.
Initiatives Catalogue
An expertly curated list of 150+ digital initiatives to advance progress.
With literally thousands of business apps and service providers, choosing the right initiatives to power your strategies is tough. Thats why, with select courses we provide exclusive access to our expertly curated initiatives catalogue, chosen purely on their merit to help you. We don't get kick-backs for our recommendations.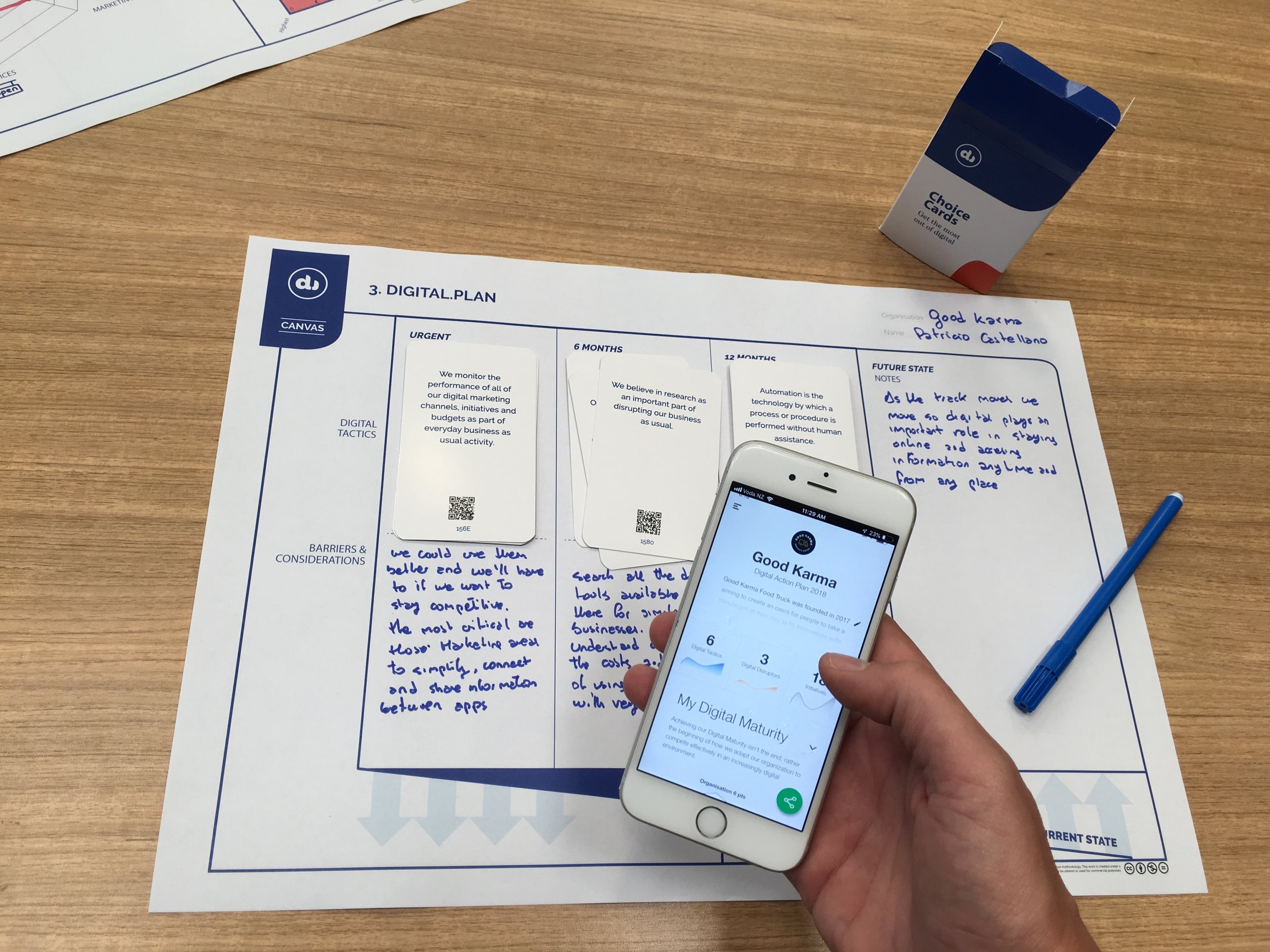 With the du.today mobile application your digital action plan, tactics and initiatives catalogue are always at hand and ready to share with your team, advisors and tech partners.